From April 13th-15th every year Thailand is consumed by the joy of celebrating Songkran, which comes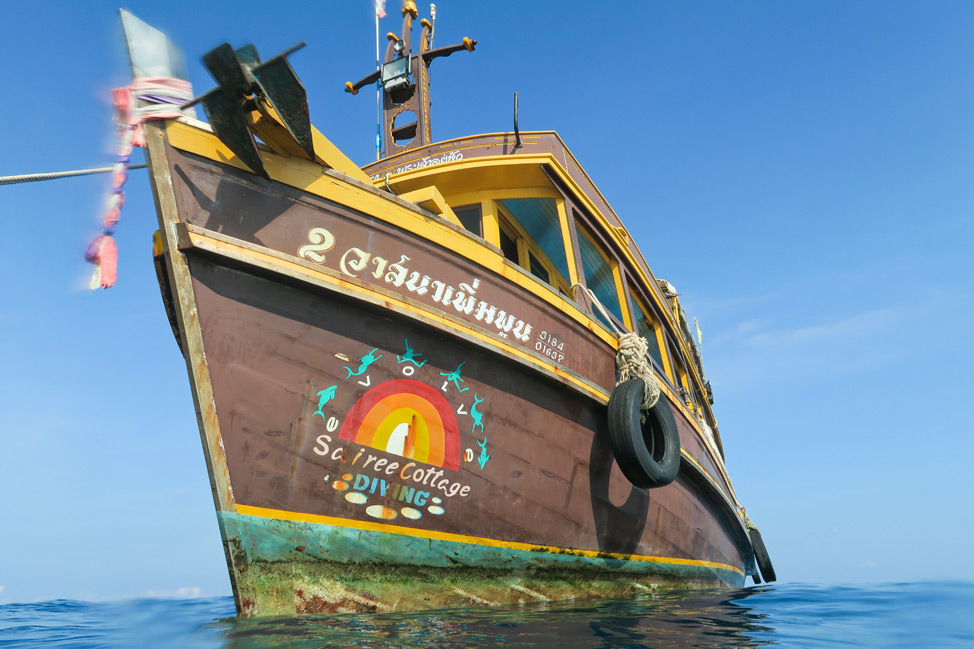 I didn't get to hit up many bucket list dive destinations in 2016. While I absolutely did some very cool dives — in Thailand, Brazil, Jamaica, and Hawaii! — I didn't go on any dedicated dive trips and didn't check off any dream dives. And so, as many of you know, I instead focused on keeping myself engaged and excited about diving by jumping headfirst into a trio of continuing education courses.
So, my fellow dive enthusiasts may know that there is kind of a catty term in the scuba community which refers to someone who is obsessed with racking up specialty certifications — "card collectors." Well, I'm saying loud and I'm saying it proud — I am now officially a certified card collector. If I could take a PADI specialty in getting PADI specialities, I would probably enroll right now. I loved these courses!
I kicked things off with the Self Reliant Diver course at Master Divers, then made my way to Ban's for an Enriched Air certification, and finally rounded it out with a Sidemount Diver speciality at Sairee Cottage.