SURVIVING SONGKRAN: CELEBRATING THAILAND'S WET AND WILD NEW YEAR ON KOH TAO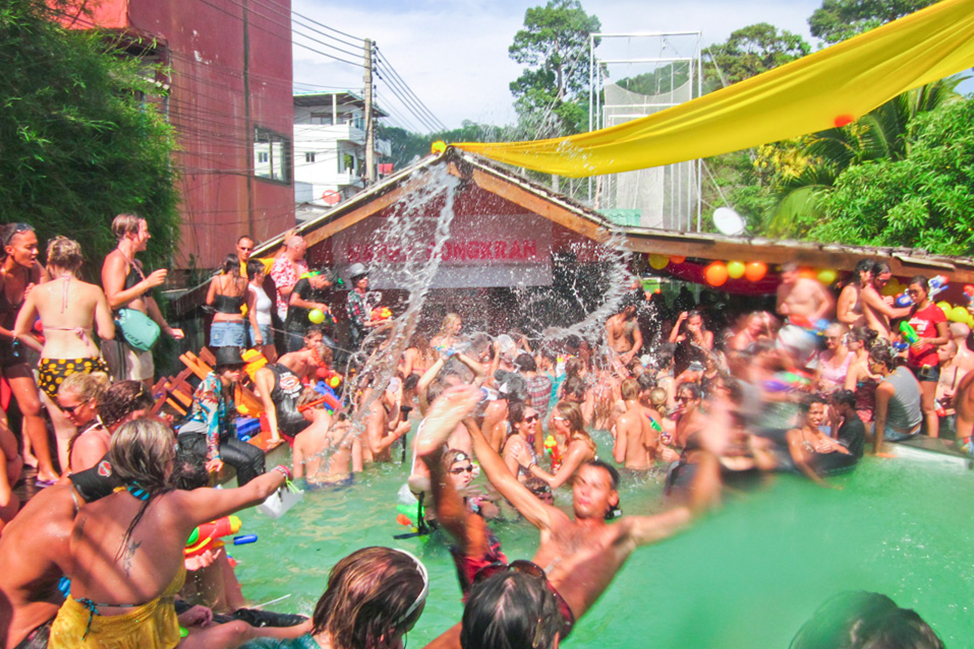 You thought fireworks were cool? Just wait until you see how Thailand marks the start of the Buddhist New Year: with a nation-wide water fight. This is real life.
From April 13th-15th every year Thailand is consumed by the joy of celebrating Songkran, which comes from a Sanskrit word translating to 'passing.' Once a solemn, sacred event in which images of Buddha were bathed, young Thais sprinkled water on the hands of elders and traditional dancing symbolically washed away the misfortunes of the previous year and warmly welcomed the new one. Even prior to Buddhism's introduction to the Kingdom of Thailand, throwing water was part of a ritualistic Spring Festival in which farmers hoped for rain for their crops.